The different ways to survey your move
The importance of a survey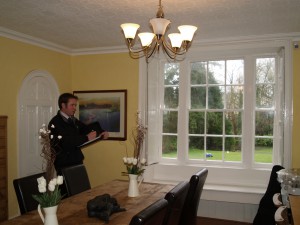 Do your neighbours have a similar layout property? If they do its unlikely they have the same contents in that property. From minimalists to hoarders, large families to single occupants no two houses has the same contents and because of this surveying your contents is an important part of the moving process. A survey enable us to plan your move correctly. And as we all know if you fail to plan …. you plan to fail.
But we understand that your time is precious so we have developed other options to survey your move.
Skype or Facetime survey
We can arrange an appointment time with your where our experienced surveyor can contact you by Skype or Facetime on your portable devices. This will include a chat with your about what your require from your move and then our surveyor will ask you to show us the contents of your rooms. And after we have the information we need we can have a quote emailed to you straight away.
Email us or call us today and we will be happy to arrange a skype or facetime appointment to survey your move.
Online Estimation Form
Why not survey your move yourself. Our website has an online estimation function that enables you to tell us what contents you need moving. We understand you aren't a removal estimator so this online form has been created to be extremely user friendly and not baffle you with confusing jargon. You can even save the form half way through and come back to it at a time to suit you. Once completed the information is emailed to one of our sales team who will provide you with a move plan and quotation to suit your needs.
So why not contact us to plan your move today and make your move as stress-less as possible.